827
****Changes to St. Clair County COVID-19 Weekly Reporting****
The St. Clair County Health Department will only be making updates to county COVID data reporting when we move into the "High" Community Level and when we move out. This will better highlight when risk is greater and to increase stronger prevention measures.
The St. Clair County COVID Data Dashboard will link to the Michigan COVID Data Dashboard where county level data can be accessed. 
For general COVID-19 questions, call (810) 987-5300 (Option 6) or email healthdept@stclaircounty.org. 
MDHHS COVID-19 Hotline: (888) 535-6136
MDHHS COVID-19 Email: COVID19@michigan.gov
CDC Community Level: With at-home testing, case counts have become a less reliable metric to determine the threat level of COVID-19 in a community. The CDC Community Level takes hospitalizations and hospital capacity into account, and outlines recommendations for additional precautions as Community Level rises—especially for those who are at high risk or have close friends or family members at high risk for severe COVID-19.
To stay updated on the latest COVID-19 information in St. Clair County, follow us on social media @scchdmi.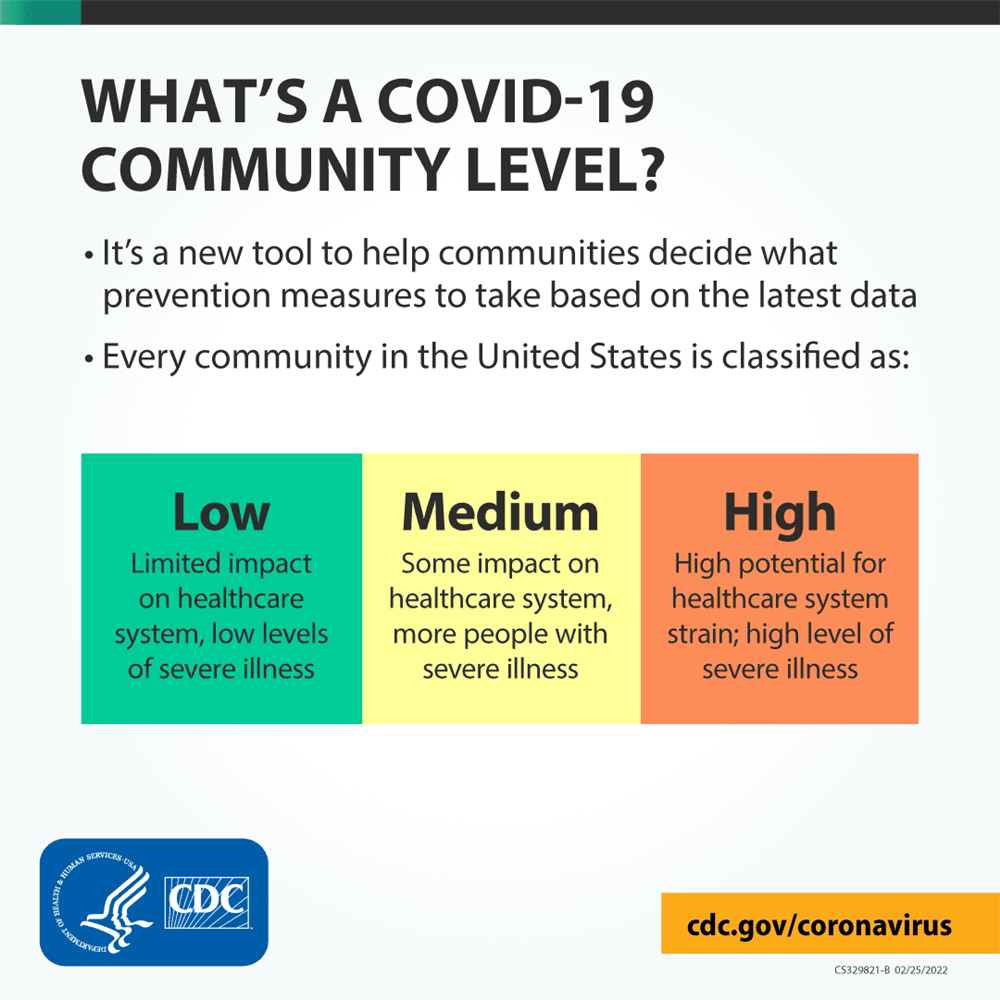 The St. Clair County Health Department (SCCHD) in partnership with the St. Clair County Library System has free adult KN95 masks available for the public (while supplies last) at all St. Clair County Library branch locations and the St. Clair County Health Department, main office. Pick up times are during regular business hours. Limit three masks per person.
As COVID-19 continues on with the presence of the highly contagious Omicron variant, getting vaccinated and boosted, as well as wearing a well-fitting mask over your mouth and nose in indoor public settings or crowds is crucial to protect yourself and others from COVID-19.
Free KN95 masks have been made available throughout Michigan as part of the state's Mask Up, Mask Right campaign. Find additional distribution sites at Michigan.gov/MaskUpMichigan or call (888) 535-6136.