Travel through coastal wetlands along the St. Clair River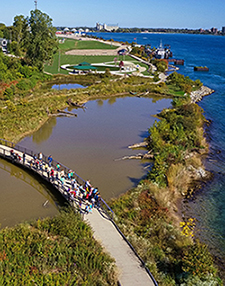 Blue Water River Walk County Park is a 6.5-acre park that includes one mile of groomed trail. Located just north of the Seaway Terminal on the St. Clair River this park offers beautiful views of the St. Clair River, a perfect place to watch passing freighters or fish for walleye.
The park, which was a former railroad switchyard, has been partially restored to a coastal wetland. The wetlands feature three ponds, marshland and native plants. The habitat is home to amphibians, such as frogs and toads, and is a popular nesting and feeding spot for migratory birds. A boardwalk allows park visitors to get close to the wetland habitat without disturbing the natural features, and interpretive signs help explain how the wetlands work.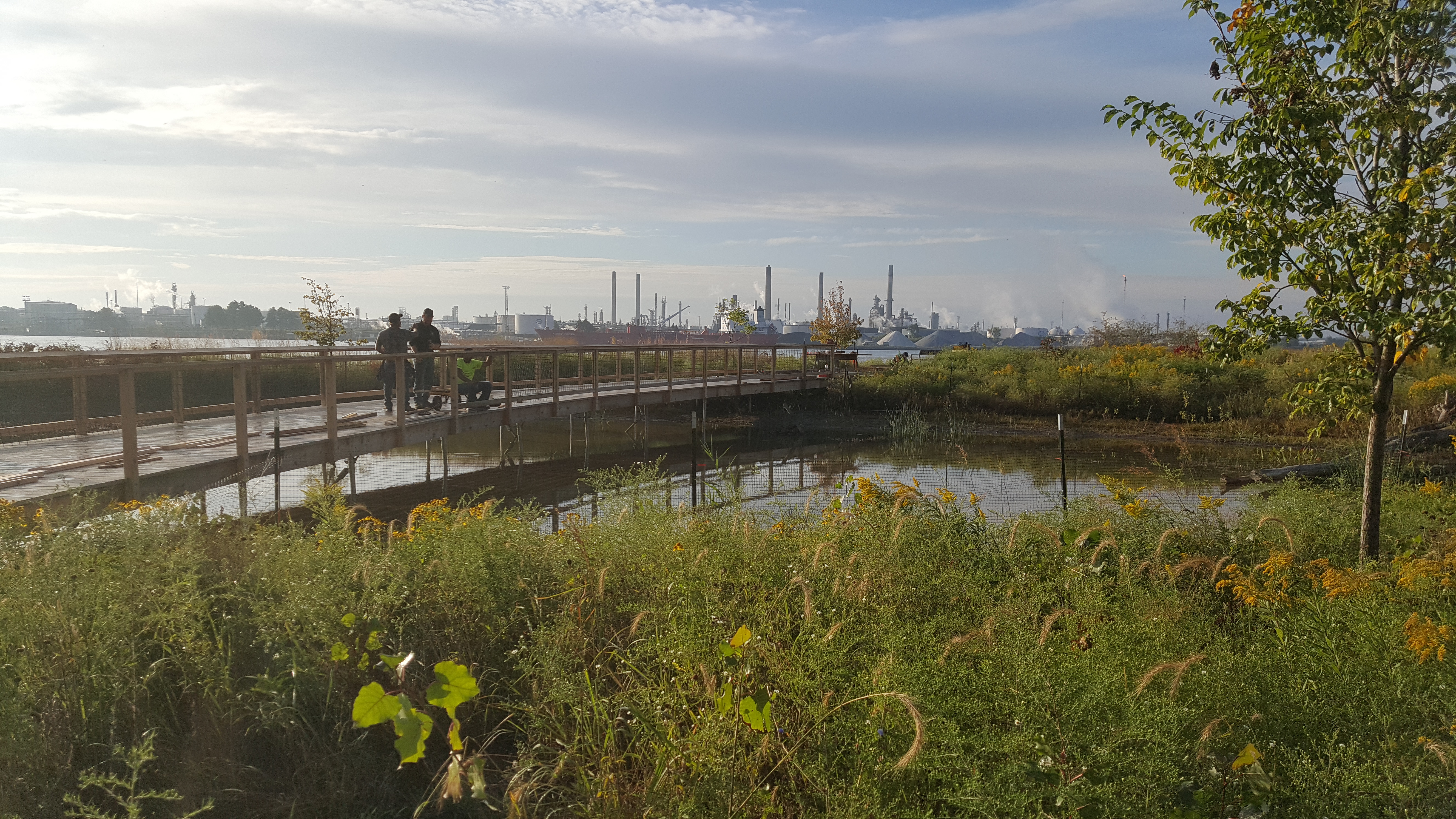 The Friends of the St. Clair River is a non-profit group that works to protect and promote the health of the St. Clair River. They volunteer at the Blue Water River Walk picking up litter, removing invasive species and providing educational programs on aquatic life. Find them on Facebook at Friends of the St. Clair River. If you are interested in a guided tour, field trip or volunteer opportunity with the River Walk, please contact the Friends of the St. Clair River at (810) 730-5998 or at info@scriver.org. The Friends of the St. Clair River is coordinating and leading all activities related to programming, volunteer management and outreach.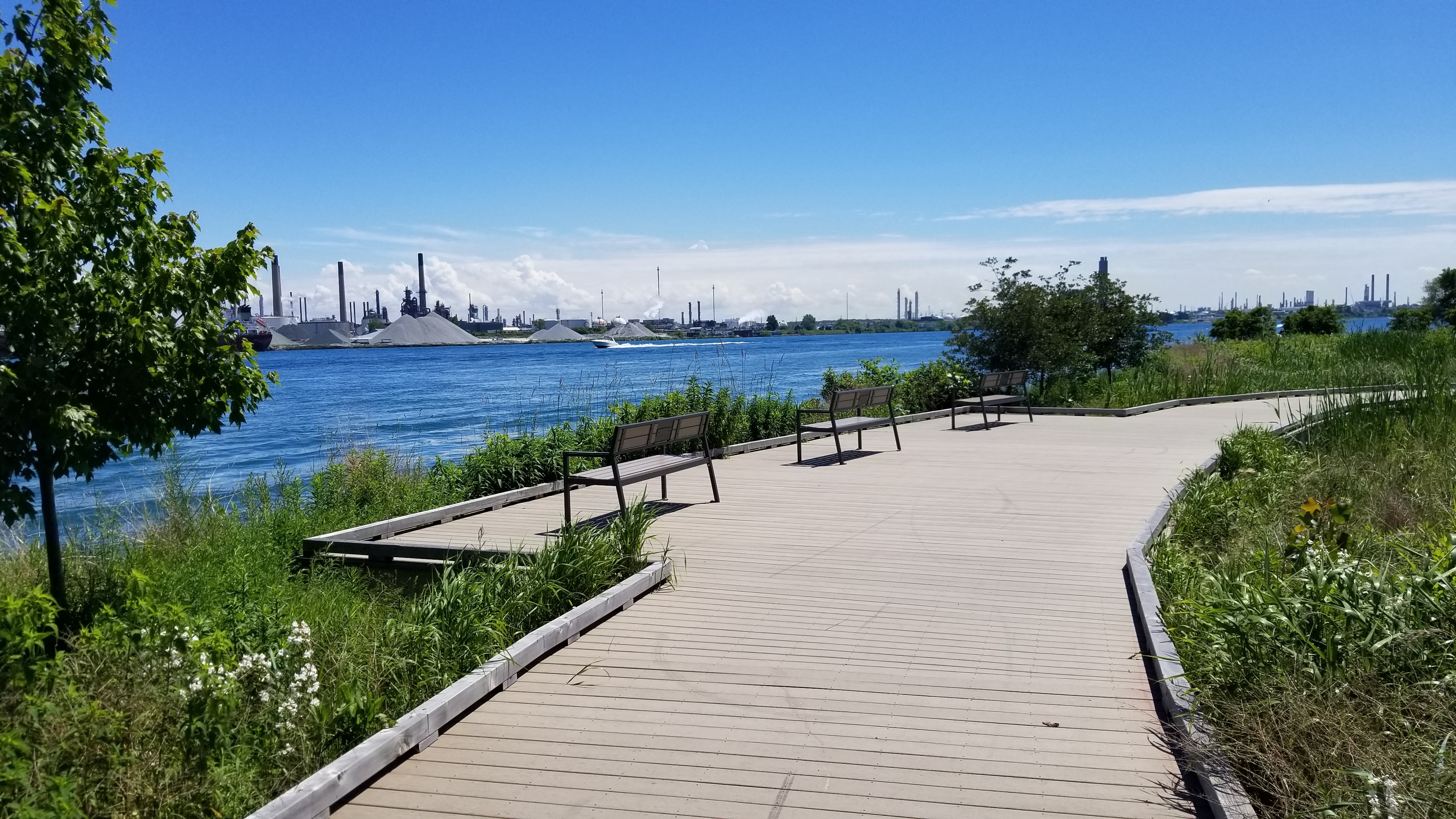 Just north of the wetlands is a picnic pavilion, shade trellis, walkways, landscaping, artificial lawn activity area, and picnic tables, grills and benches. To reserve the pavilion, call the parks office at (810) 989-6960.
Traveling through the park is the Blue Water River Walk. The  River Walk is a paved pathway that begins at Desmond Landing to the north and travels southwest to 10th Street. The Blue Water River Walk is part of the Bridge to Bay Trail System. The Blue Water River Walk is owned by the Community Foundation of St. Clair County. St. Clair County Parks leases and maintains the grounds. For more information about the Blue Water River Walk visit the Community Foundations page at www.stclairfoundation.org/riverwalk.
The park is open to the public daily from 7:00 a.m. to 10:00 p.m. all year.
Blue Water River Walk County Park
2200 Military Street, Port Huron, MI 48060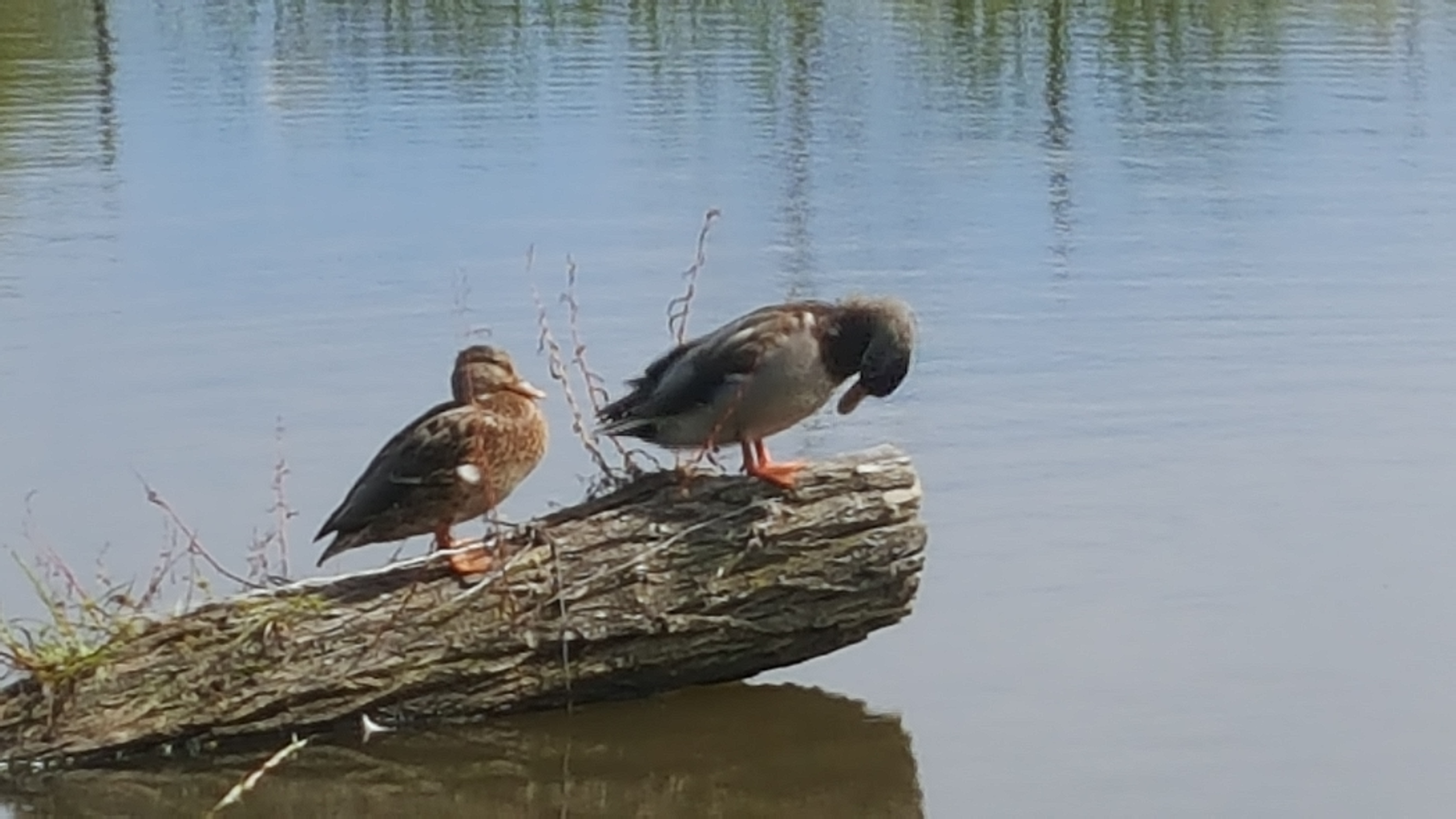 Blue Water River Walk County Park Links:
Directions to Blue Water River Walk County Park
Friends of the St. Clair River
Community Foundation of St. Clair County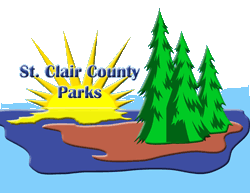 St. Clair County Parks and Recreation
8254 County Park Drive
Goodells, MI 48027