An outdoor adventure awaits you at

Columbus County Park!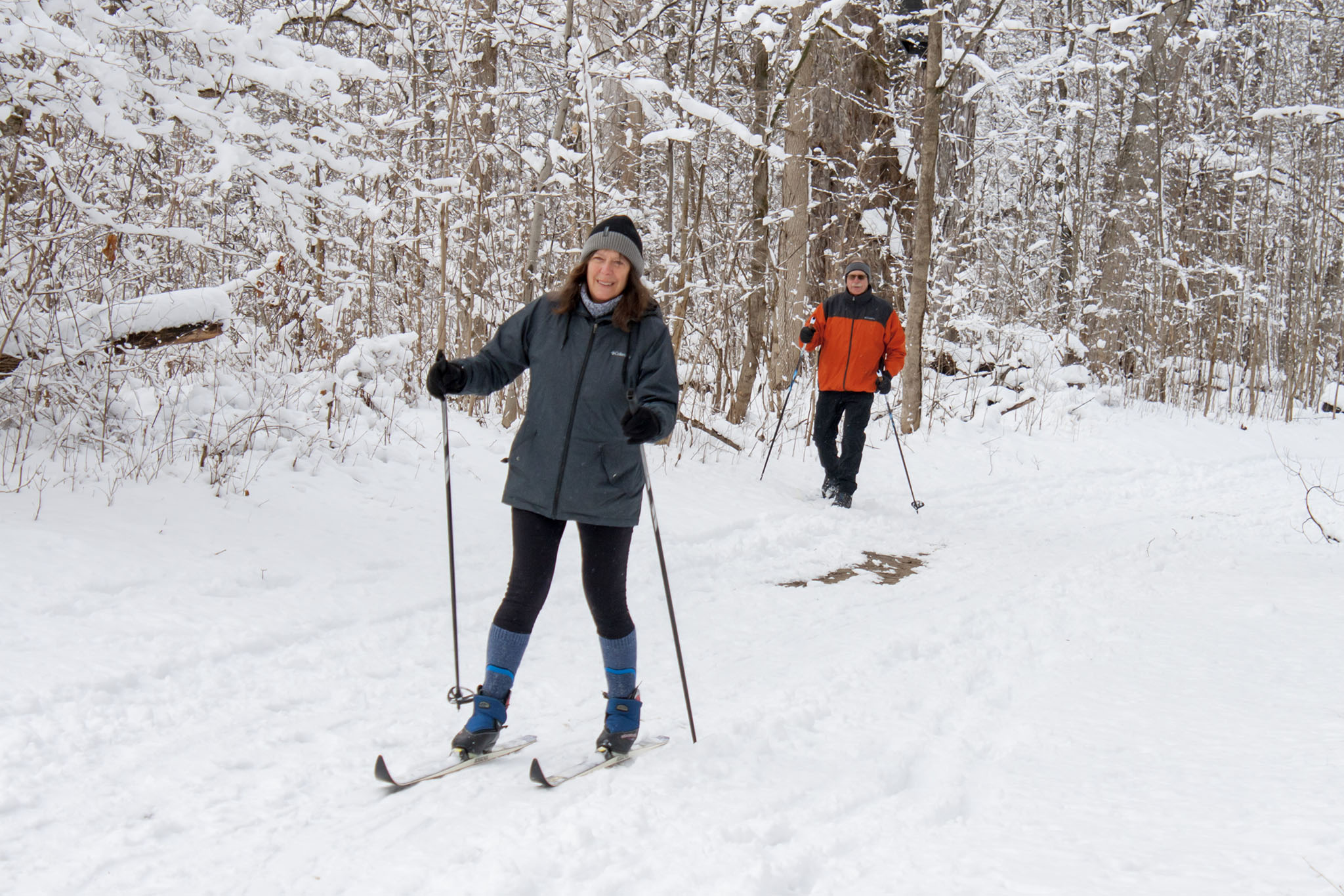 Rolling hills, forest trails, prairie meadows and the beautiful Belle River are what give the 411-acre Columbus County Park that "up north" feel. The natural features of Columbus County Park make it a great place to enjoy trail walking, bird watching, fishing, horseback riding and mountain biking. In the winter, it's a great place to enjoy winter sports such as sledding and cross-country skiing.
The park is located in the southwest part of the county, on Bauman Road just two miles north of Gratiot Road. The main park entrance is located on the west side of Bauman Road north of the railroad tracks.
A rustic two-mile looped trail is located on the north side of the Belle River and consists of mowed grass, farm lanes and two-track trails. On the south side of Belle River, a rustic nature trail has been added that goes along the scenic Belle River, through wetlands and maple forest. The looped nature trail is accessible from the Big Hand Road parking lot. A separate looped equestrian trail provides opportunities for horseback riders.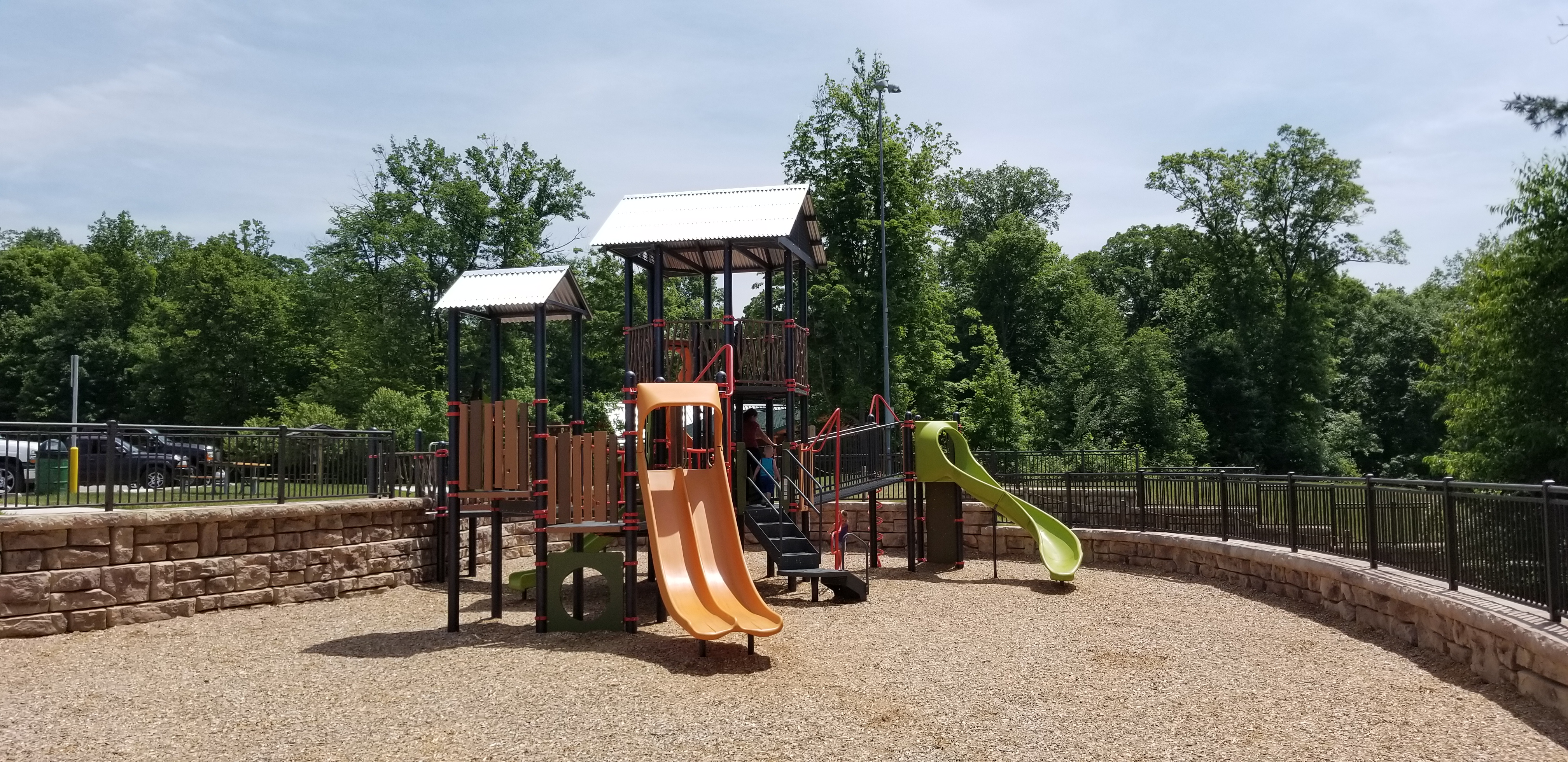 Located just west of the sledding hill is the children's playground. Phase two of the nature-themed playground was completed in 2018. It has two and three-level play structures with with 4 different slides, a step climber, rock climber and a log crawl tunnel. Funding for the playground was provided by the St. Clair County Parks and Recreation millage.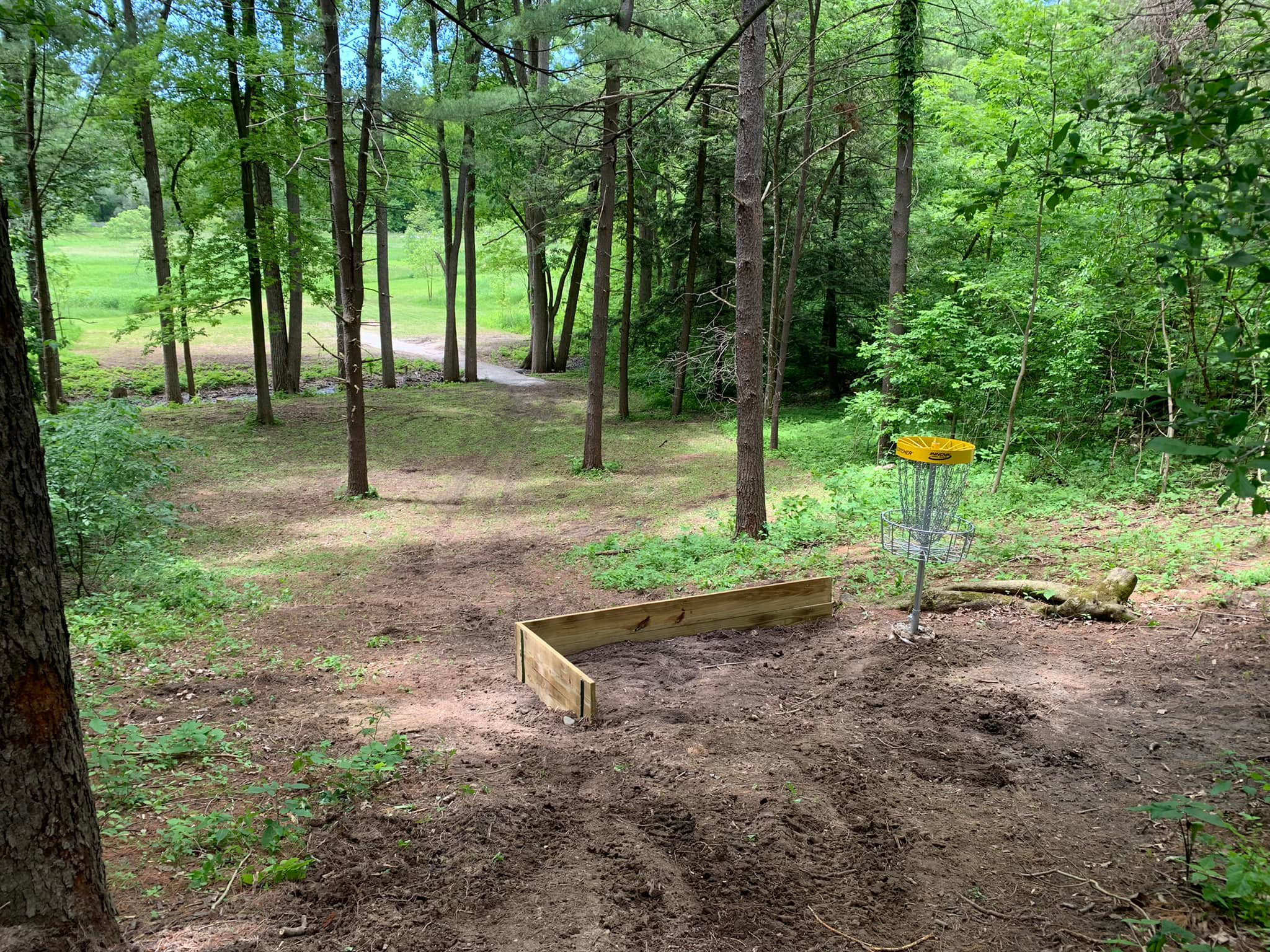 New to the park in 2021 is the 18-hole Will Bendik Memorial Disc Golf Course. St. Clair County Parks and Recreation is thrilled to offer this family-friendly activity for all age groups at our Columbus County Park. The course was primarily funded by a generous donation from Gary and Lin Bendik in memory of their son, Will and a grant from the The Ralph C. Wilson, Jr. Legacy Fund for Youth Sports, which will allow for the expansion of youth disc golf free play, lessons and leagues in St. Clair County parks. Funds will be used to build a "free play" station where discs will be available for guests who do not own any. This will encourage park guests to try the sport out risk free.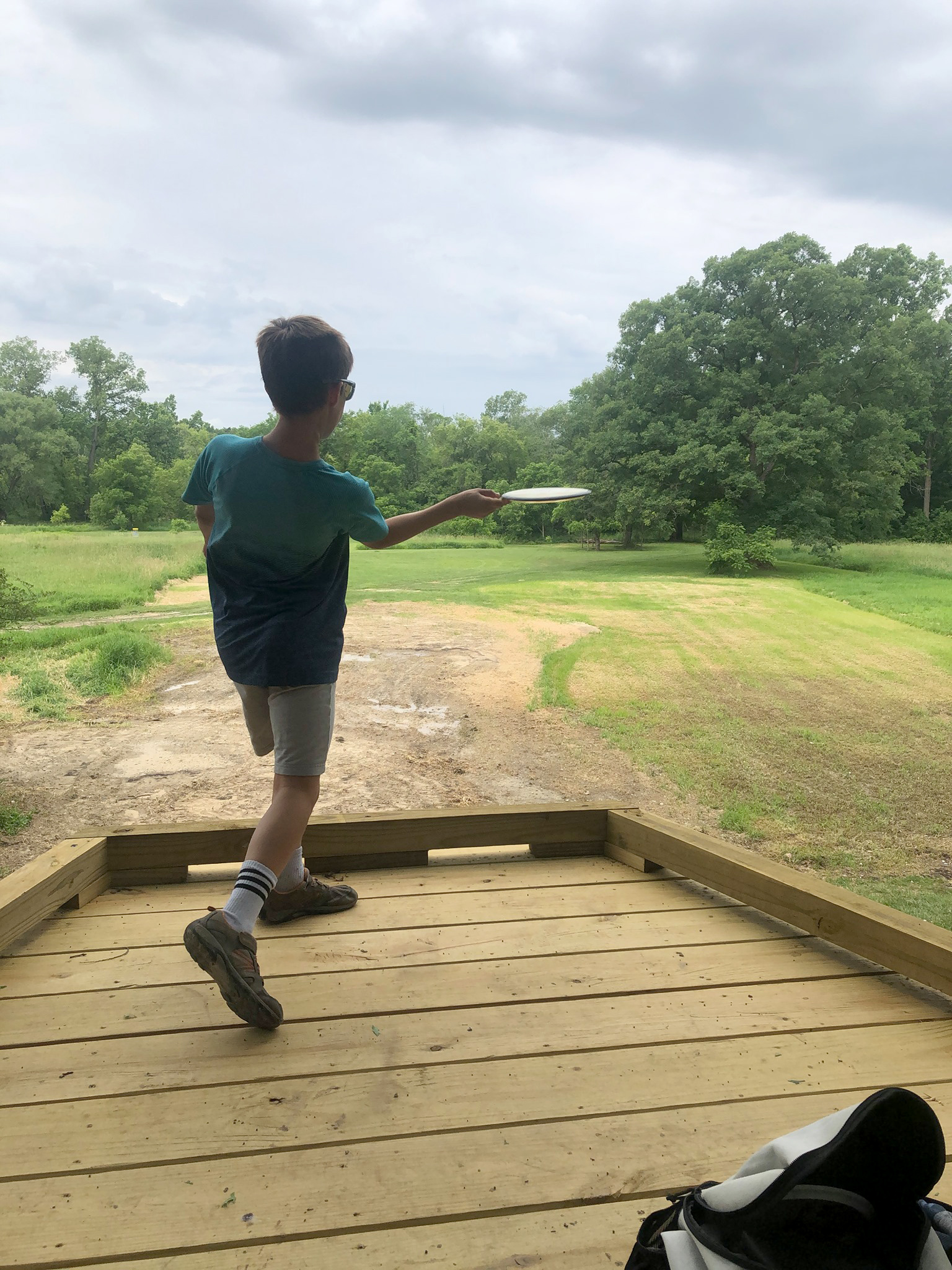 Disc golf is a unique sport that can be played by adults and children alike. It is a perfect way for friends and family to gather and explore the outdoors. Participants will enjoy the beautiful natural habitat at Columbus County Park as they play at their own pace. The course begins near the Lodge and meanders throughout the park by way of large meadows, hills and dense woods along the east side of the Belle River, offering scenic views and challenging holes.
The lighted sledding hill is open when conditions permit from 8:00 a.m. to 7:45 p.m.
All improvements at Columbus County Park are paid for with St. Clair County Parks and Recreation millage funds.
A park lodge with modern restrooms, rental facilities and a picnic pavilion is located near the main parking lot and sledding hill. For reservation information click here.
Please note the sledding hill at Columbus County Park is open to the public, weather permitting. During the winter months, these amenities may be periodically closed for maintenance, lack of snow or mild temperatures. For current sledding conditions please call (586) 727-3717.
The park is open to the public daily from 8:00 a.m. to 9:00 p.m. May through September, and 8:00 a.m. to 8:00 p.m. October through April.
Columbus County Park
1670 Bauman Road, Columbus, MI 48063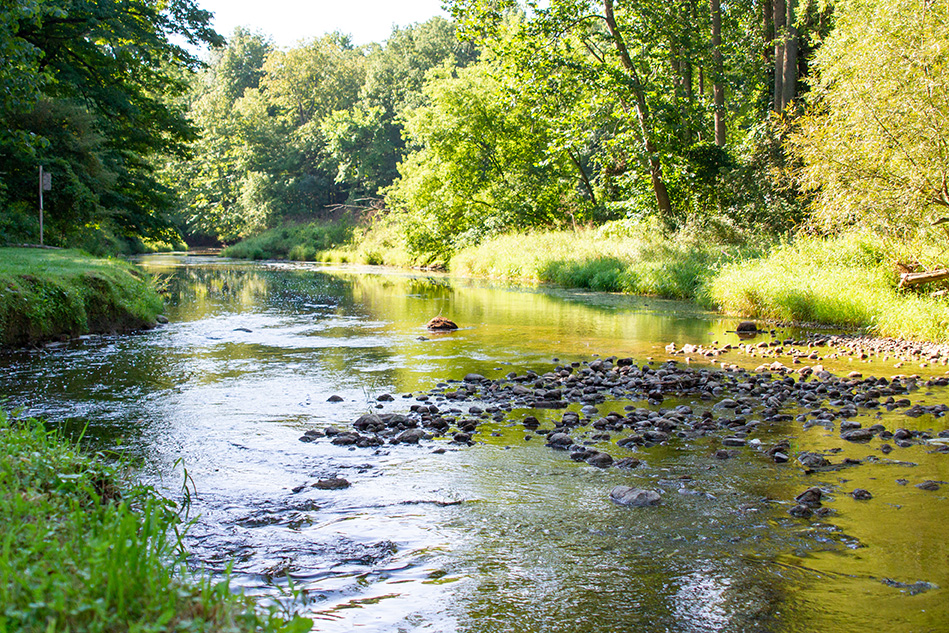 Columbus County Park Links:
Columbus County Park Map
Directions to the Park
Map This Park
View a video of the sledding hill at Columbus County Park here!
St. Clair County Parks and Recreation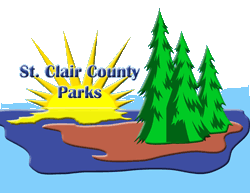 8254 County Park Drive
Goodells, MI 48027